Nel nuovo anno, questi temi di design saranno i nuovi trend? Segui i consigli targati Cyrcus
1.White interiors
Pareti, pavimenti e tessuti  rigorosamente bianchi per dare freschezza e luminosità. White interior in Paris by Smoothcore Architetcs. Photo @archilovers
Colore è il white. Per le pareti, tessuti e oggetti, per dare un tocco di modernità e illuminare naturalmente il proprio appartamento e\o ufficio.
Scopri di più sulla white collection di Cyrcus, design d'autore in digital fabrication.
2.Bronze, bronze, bronze
Bronze + Brass ovvero Bronzo e Ottone saranno i metalli must have del 2017.  Oggetti piccoli o parti di arredi con anche solo un particolare ornato di Bronzo o Ottone renderanno un oggetto semplice prezioso e speciale.
Felix, anello ispirato a felix the cat by Anna Gili per Cyrcus. Finitura in Bronzo.
3.Black stainless steel
Finitura nera della fruttiera FLAT KNOT BOWL by Ronen Kadushin per Cyrcus.
Un altra finitura sicuramente sempre di moda per il design è l'acciaio nero satinato. Un colore per i metalli elegante e moderno, lo puoi inoltre trovare tra le finiture dei metalli di Cyrcus, come ad esempio per i vassoi Hands Up by Sebastian Bergne e Cortese by Denis Santachiara o per la fruttiera di Ronen Kadushin, Flat Knot Bowl.
Finitura nera del vassoio HANDS UP by Sebastian Bergne per Cyrcus.
4. Stanza da pranzo formale
Stanza da pranzo formale, con tavole ornate da centri tavola e porta frutta. Squat ID23 B, in Praga by OOOOX Architetcs. Photo @archilovers
Una sala da pranzo finemente arredata e studiata nei minimi particolari per ospitare un pranzo familiare, una cena tra amici e far un ottima impressione di ricerca di stili e tendenze.
Alcuni degli oggetti con cui arredare la tua sala da pranzo puoi trovarli qui: Cyrcus
5. Marble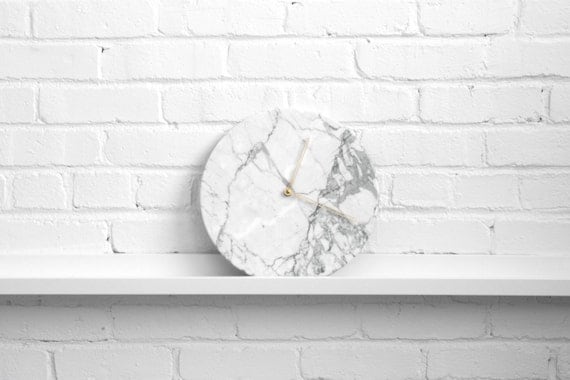 Il marmo materiale pregiato e ricco tornerà nelle case con il 2017, tavoli, vasi orologi e molto altro. Cyrcus ha introdotto tra la sua cerchia dei designer nel corso del 2016, due grandi artisti del marmo di Carrara: Moreno Ratti e Paolo Ulian.
CALOTTA è  un porta cialde by Moreno Ratti per Cyrcus. Fatta con la tecnologia della CNC in Marmo di Carrara.
 InEQUILIBRIO  è una serie limitata di vasi by Moreno Ratti per Cyrcus. Fatta con la tecnologia della CNC in Marmo di Carrara.